My apologies for my scarcity of late--this seems to be my way of opening every post, doesn't it? Anyways.
Frozen
and
Tangled
have "reawakened" my interest in Disney Princess, so I thought I'd do a collective review of each princess movie I've watched. I know, it's not the usual topic of conversation 'round here...but who cares. :P
Snow White and the Seven Dwarfs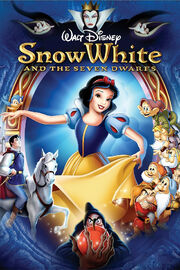 Princess: Snow White
Prince: The Prince (Prince Florian, Prince Ferdiand)
Villain: Queen Grimhilde
I was seriously obsessed by this movie as a kid. Now...well, Snow White can be very annoying at times, and the animation isn't the best (although it really isn't fair to compare--sink me!--this movie to the later ones), but it's just so
classic
, and it was such a huge part of my childhood, I can't help being charmed by it.
Cinderella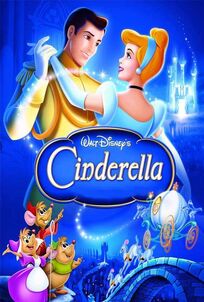 Princess: Cinderella
Prince: Prince Charming
Villain: Lady Tremaine, Anatasia, Gizella
For some reason, I never liked this movie when I was younger. Not sure why, I just didn't. Maybe it was because I didn't like the dress, or thought "Charming" was a stupid name, but for whatever reason, I violently protested against watching it. :P Lately though, I've been watching clips from it and I don't know why I was so unreasonable. Plus, it inspired Broadway Cinderella, which is one of my second- or third-favorite musicals (yes, I have more than one second- and third-favorite. Don't judge.).
Sleeping Beauty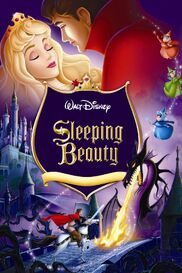 Princess: Aurora
Prince: Philip
Villain: Maleficent, Maleficent's Crow, Maleficent's Goons
Prince Philip is pretty cool for a Disney prince, I must say. He fights dragons, and rides through giant rainbows--what's not to like? :D Anyways. This is one of my favorites. There's a heroic prince, a beautiful princess, some fun fairies...yup. Love it. (Yes, this is silly. No, I don't care.)
The Little Mermaid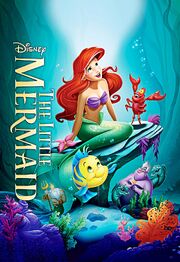 Princess: Ariel
Prince: Eric
Villain: Ursula, Flotsam, Jetsam
Little disclaimer here: I do not think very highly of the Little Mermaid herself. She's a spoiled brat, although she does have some good points. But I still love this movie. The familial love in it, the hilarious Flounder and Sebastian, the humor in general, Ursula being a delightful villain...yep. It's just adorable.
Beauty and the Beast
Princess: Belle
Prince: Adam
Villain: Gaston, LeFou, Flammers, Forkers, Lumberjacks
I mentioned in my last post that this was my favorite fairytale, and I wasn't lying. This movie (and its corresponding Broadway musical) is AMAZING. It's hilarious in places and sad and lonely in others. I adore Belle's relationship with her father and her romance with Prince Adam. I admire the emotion they managed to put into this and the gorgeous music and Belle's bookwormishness. In other words...let's just say, I love it all! (Yes, Elsaba, I quoted you, don't sue me please. ;))
Aladdin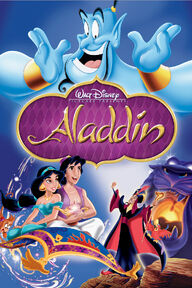 Princess: Jasmine
Prince: Aladdin
Villain: Jafar, Iago
This movie...I have mixed feelings about. It has some gorgeous songs (not to mention Lea Salonga's voice!), a nice little romance (though it gets a bit ridiculous sometimes), a hero who's a bit like Flynn Ryder, and, of course, the best sidekick-guy EVAH. But Jasmine's pretty rebellious (and immodest), and it can get a bit creepy/weird sometimes. Not my favorite, but not my least-favorite either.
Mulan
Princess: Mulan
Prince: Li Shang
Villain: Shan Yu
And here's another one with Lea Salonga! I really, really like this movie. The dragon-thingy (can you tell I haven't seen
Mulan
in awhile?) is really funny, the romance-ish-thing is sweet, Mulan herself is strong without being too out-of-sorts with her family (admittedly, she runs off to war against her family's wishes, but at least she had good intentions), and it's just a fun ride.
Tangled
Princess: Rapunzel
Prince: Flynn Rider
Villain: Mother Gothel
TANGLED TANGLED TANGLED FOREVER. If you've read my glowing review of
Frozen
, you will perhaps have an idea of how much I adore
Tangled
. (I like it better than
Frozen
...only slightly, though! Don't kill me, please.) Flynn and Rapunzel and Maximus and Pascal and Mother Gothel and, well, EVERYBODY are so well-rounded and believable, and the romance is sweet and the songs are lovely and the animation is just gorgeous.
In short: I'm a devoted
Tangled
fangirl. (What do you call them, anyway? Anybody know?)
Brave
Princess: Merida
Prince: N/A
Villain: Mor'du (evil prince)
Brave is, um...not my kind of movie. :P It does have its good points, but it's my least-favorite Disney princess movie. Merida (and her siblings) is a brat, there's too much creepiness and Dark Evil Music, the villain is one-dimensional (in terms of characterization), and I don't much like all the talk about "changing your fate". However, the Scottish accents are amazing, the mother is a pretty good role model, and some of the music is haunting and beautiful.
Frozen
Princess: Anna and Elsa
Prince: Hans and Kristoff
Villain: Hans and the Duke of Weselton, and also Elsa, to some extent, I suppose...
FROZEN IS AMAZING. Just...amazing. I wrote a review of it here, but if you don't want to take the trouble of reading it, my opinion, in short, is that this is a lovely, gorgeous movie with a good Christian message and awesome characters.
And that's it, the Disney movies I've seen! Happy Valentine's Day, everyone! :)